Description
The Schaffer Replica™ Pedal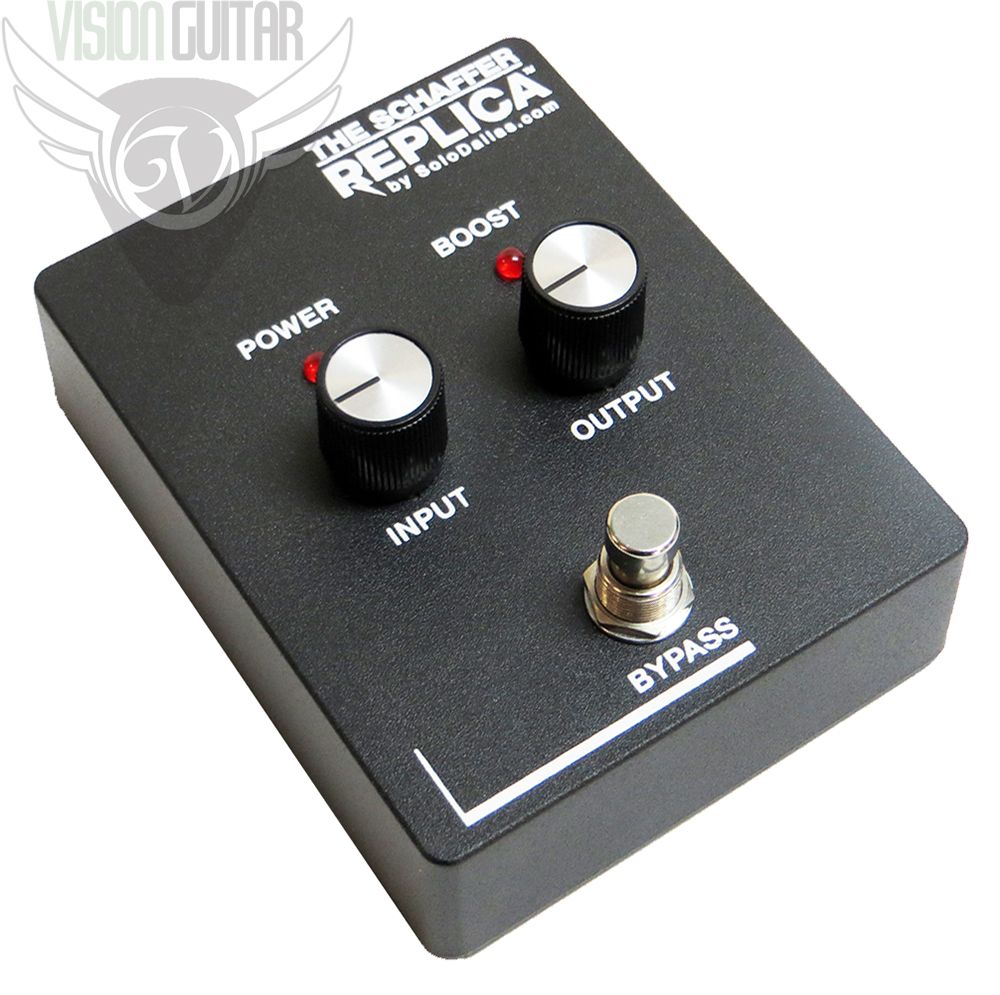 The Schaffer Replica™ Pedal Version is an SMD format miniaturized version of the TSR, packaged as a stomp box. With full analog circuitry, it is a 1:1 faithful replica, providing the same TSR sound to its user…we hope to be able to keep producing it for quite some time.
The original Schaffer-Vega Diversity System (SVDS) was created by the genius mind of Ken Schaffer in 1975. The landmark wireless system was relied upon for its dependability and beautiful tone by nearly every major touring artist of that era.
The audio circuit of the SVDS caused subtle improvements to the tone of an instrument that caught the attention of some of the greatest guitarists, bassists, and studio engineers of the 70s and 80s. For many it became integral to their signature sound, both live and in the studio.
The Schaffer Replica® (TSR™) is a faithful reproduction of the audio chain of the original Schaffer-Vega Diversity System that has been out of production since the early 80's. This painstakingly accurate recreation is capable of replicating the elusive tone heard on countless recordings that became known as "The Schaffer Sound."
Features:
Authentic Schaffer-Vega Diversity System sound!
Fully analog audio circuit
Full Compander
Compression & Expander
Clean boost
SMT Technology
Power supply included
Condition: This unit is brand new, fresh from the factory. Vision Guitar is an authorized dealer!