Description
Temple Audio Design USB Power Output Module (MOD-USB)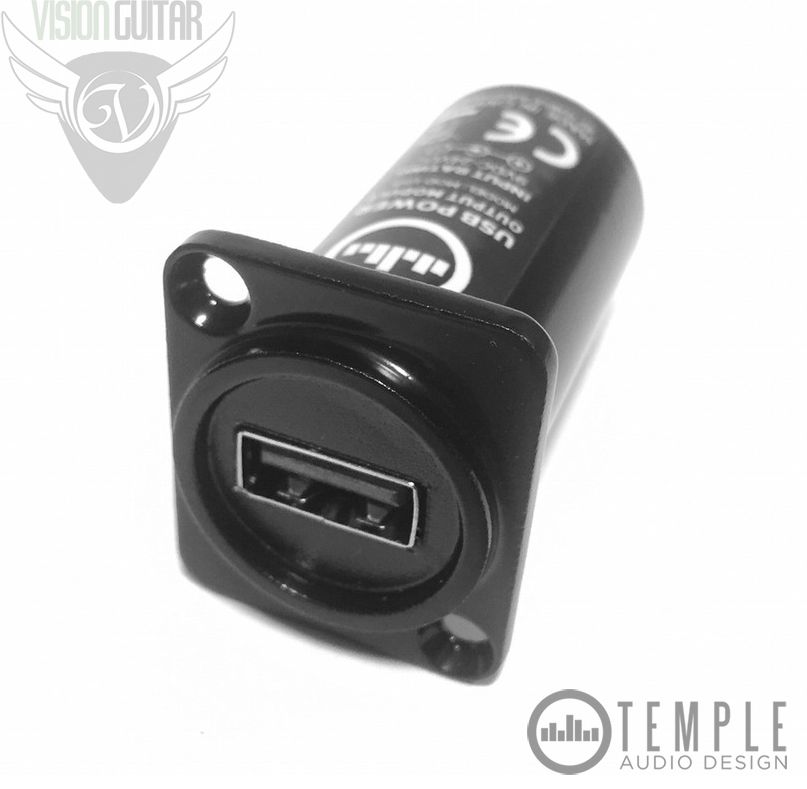 Need to charge a device? The USB Power Output Module is a solution for your modern day devices such as iPads®, iPhones® and other smart devices that are progressively replacing paper chord charts and music sheets. Utilizing a 9VDC – 24VDC power input range, you can power your USB device (up to 2.1A) with your existing pedal power supply. The charging output is relative to amount of 9V power you have available from your power supply so it only uses what it has to.
Features:
Fits all Temple Pedalboards
Input Power: 9vdc-24vdc. Center Pin Negative
Power Output: USB Regulated 5VDC 2.1Amp
Dimensions: 1.02in x 1.22in x 1.92in
Condition: These are brand new, fresh from the factory. Vision Guitar is an authorized Temple Audio Design dealer and we stock their entire line of quality pedalboards and accessories.