Description
Temple Audio Design Solo 18 (18″ x 8.5″) Pedalboard – Temple Red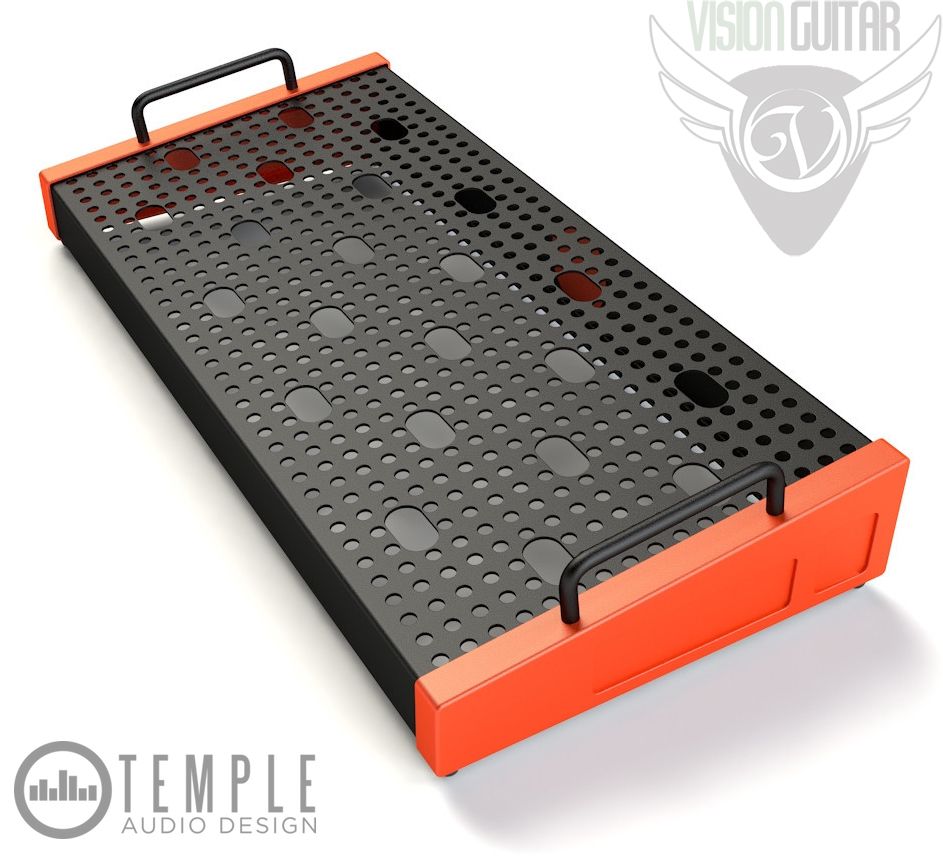 The Temple SOLO 18 is our most compact pedalboard, but don't let the size fool you! Our unique perforated top surface and strategically placed cable management holes allow you to "Tetris" in a lot more pedals than you might think (as well as mount power supply/pedals underneath!). This is a great board for acoustic guitarists, minimalist gurus, or those wanting a secondary board to load up just the essentials for smaller gigs. SOLO series pedalboards feature one (1) micro module slot and one (1) mini module slots per side.
Important, Please Read! Temple boards use their "quick-release" mounting system and requires no velcro. You must purchase quick-release pedal plates to work with this board. There are 3 sizes available and you can find them in our store HERE. You need one pedal plate for each pedal you plan on using.
Solo 18 Features:
Size: 8.5in x 18.0in
Dry Weight: 1.8lbs
Quick-release pedal plates are not included and must be purchased separately
Conditional Lifetime Guarantee
Condition: These are brand new, fresh from the factory. Vision Guitar is an authorized Temple Audio Design dealer and we stock their entire line of quality pedalboards and accessories.