Description
Temple Audio Design Duo 24 (24.5″ x 12.5″) Pedalboard – Temple Red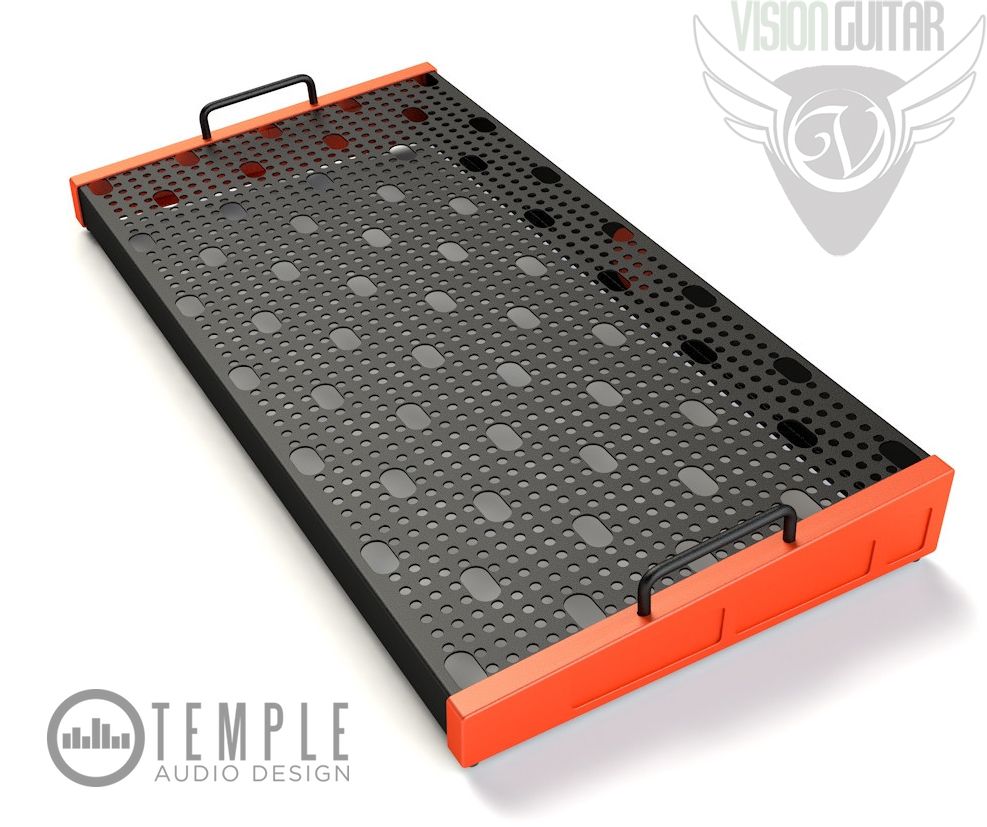 the Temple DUO 24 provides plenty of room for a decent selection of pedals while still remaining a fairly compact board. This is a great choice for those looking to house "one of everything" for commonly used effects.
With the convenience of our Quick release Pedal Mounting System, the Duo 17 is also a great choice for those wanting to swap out and bring only the pedals they know they'll need to a performance. All DUO series pedalboards feature one (1) micro module slot and two (2) mini module slots per side.
Important, Please Read! Temple boards use their "quick-release" mounting system and requires no velcro. You must purchase quick-release pedal plates to work with this board. There are 3 sizes available and you can find them in our store. You need one pedal plate for each pedal you plan on using.
Duo 24 Features:
Size: 24.5″ x 12.5″
Dry Weight: 3.4 lbs
Quick-release pedal plates are not included and must be purchased separately
Conditional Lifetime Guarantee
Condition: These are brand new, fresh from the factory. Vision Guitar is an authorized Temple Audio Design dealer and we stock their entire line of quality pedalboards and accessories.