Description
Temple Audio Design Duo 17 (17″ x 12.5″) Pedalboard – Gun Metal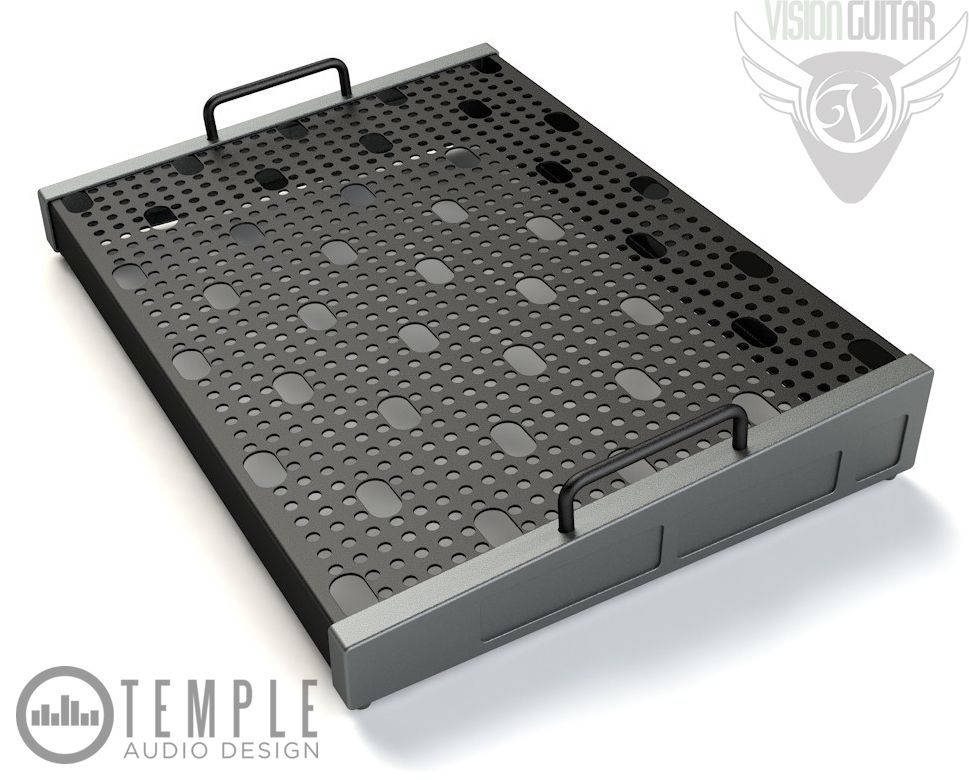 The Temple DUO 17 is the first pedalboard in our lineup that is deep enough to mount a (commonly sized) volume pedal. This board stays lightweight even when crammed full of pedals and is within the size restrictions of domestic and international airline carry-on sizes (in gig bag or Pelican ATA case). It provides plenty of room for most acoustic and bass players' demands.
Important, Please Read! Temple boards use their "quick-release" mounting system and requires no velcro. You must purchase quick-release pedal plates to work with this board. There are 3 sizes available and you can find them in our store HERE. You need one pedal plate for each pedal you plan on using.
Duo 17 Features:
Size: 17″ x 12.5″
Dry Weight: 2.4 lbs
Quick-release pedal plates are not included and must be purchased separately
Conditional Lifetime Guarantee
Condition: These are brand new, fresh from the factory. Vision Guitar is an authorized Temple Audio Design dealer and we stock their entire line of quality pedalboards and accessories.