Description
Tele Barrel Knob Set (Set of 2) – Nickel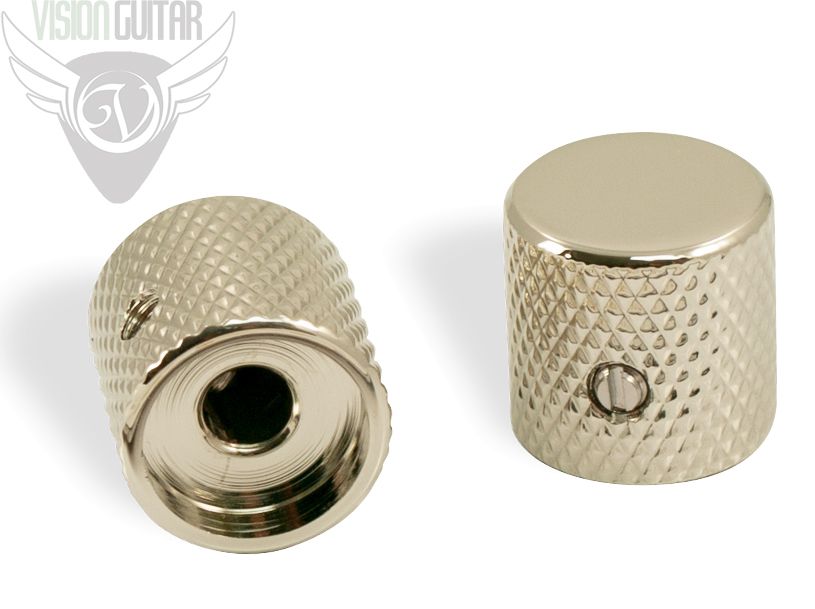 These are quality US made Tele Barrel Knobs. Nickel plated steel knobs for US Tele®. They are drilled to fit 1/4 in. solid shaft pots.
Features:
Tele Barrel Knob Set (2 Knobs)
Fist solid shaft pots and tightens with a set screw
Nickel
Designed to fit US Spec 1/4″ solid-shaft pots
Condition: These are brand new, fresh from the factory.