Description
TC Electronic BH800 TonePrint Enabled 800 Watt Bass Amplifier Head w/Tuner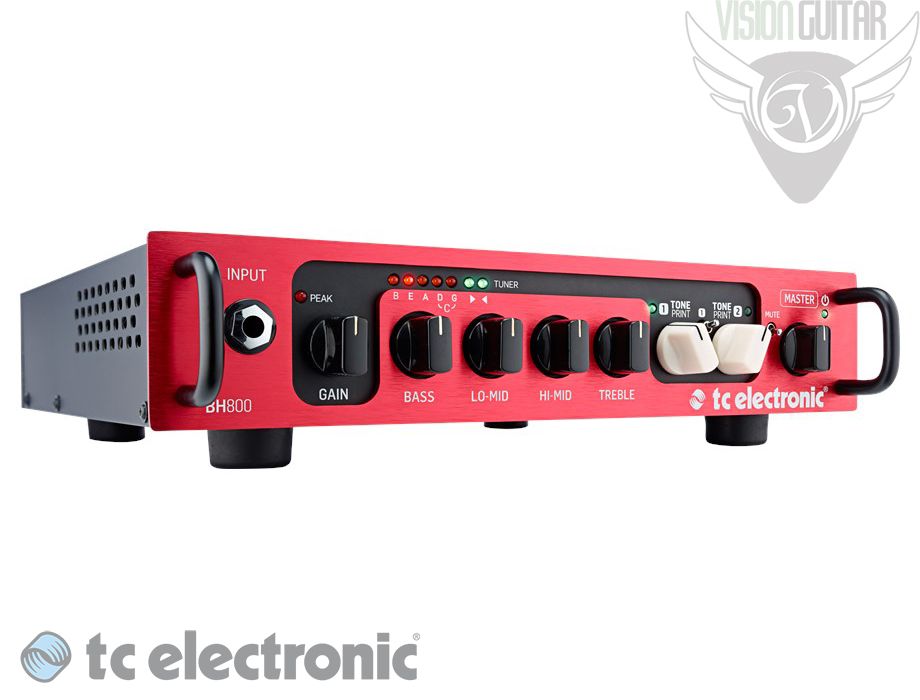 BH250 was a true innovation within the world of bass. Bass players were floored by how such great tones could be contained in an enclosure so small and lightweight, that they immediately cried out for more. So that's what we decided to do. With the BH800 you get 800Watts of raw power, and all the punch and creative features your heart could possibly desire without compromising with the super portable and lightweight build that made the original BH250 such an innovative amp. And with the intelligent EQ section and the option of driving several cabs at once, BH800 is the new natural choice for every modern bass player out there!
With the BH800's two TonePrint slots, you become the amp designer! So whether you need a lush chorus and a compressor for that next funk gig, or maybe a monstrous distortion and an octaver for your upcoming show with your metal band, BH800 will have you covered, and then some! TonePrint simply means signature effects, created by some of the world's best bass players, for instance Nathan East, Victor Wooten, Richard Bona and Duff McKagan. And, as if that wasn't enough, they are available for free, straight from your smartphone. Finally an amp that's as versatile as you need it to be!
Bass is more present than ever in today's music. We've transitioned from supporting members to the guys in the spotlight. Let's face it, we're in demand and we need the tools to deliver – BH800 does just that. With its Lightweight, portable design, Intelligent EQ section, ultra-precise on-board tuner that handles up to six strings and unlimited tonal versatility through TonePrint, BH800 isn't just your run-of-the-mill bass amp… it's what bass amps were intended to be!
BH800 Features:
Light and portable
Inspirational – TonePrint® signature bass effects
TonePrint Enabled – two switchable TonePrint slots
Built-in bass tuner
Intelligently contoured tone controls
TonePrint Enabled
800 Watt
Condition: This unit is brand new, fresh from the factory. You're purchasing from an authorized TC Electronic dealer.