Description
PedalTrain Nano Reissue Small Size Pedalboard Plus Soft Case (14″ x 5.5″)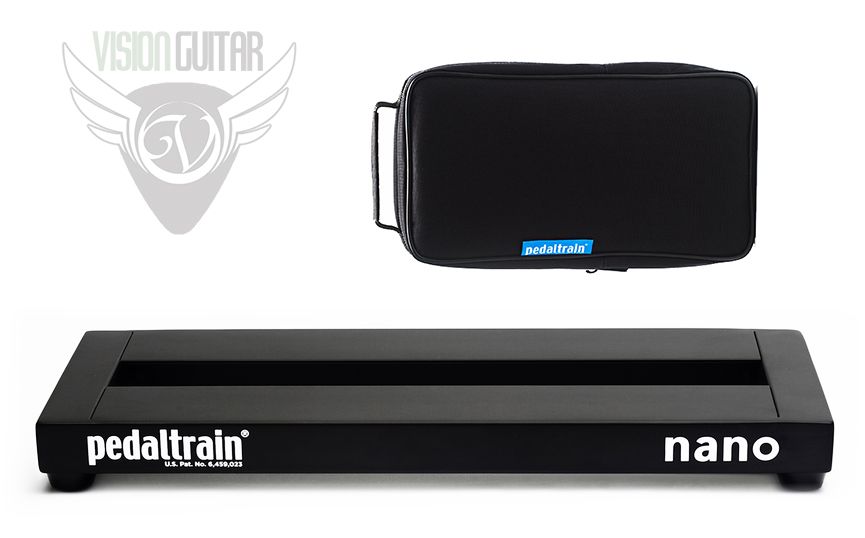 You spoke. We listened. You're the boss, after all. The little brother of the Pedaltrain family, Nano, is coming back for good. Truth is, we never stopped loving Nano. But we underestimated how much you loved Pedaltrain Nano too. Thanks for raising your voices and setting us straight.
The new Pedaltrain Nano will be made just as it was – same aircraft grade aluminum, same dimensions (14 in x 5.5 in), same top-loading soft case, same piggyback straps, and, as always, generous rolls of hook-and-loop included free of charge. We have improved the soft case with a metal zipper, beefy pull tab and our stylized soft case with sewn-in blue Pedaltrain logo tab.
PedalTrain Nano Features:
Frame: 14 x 5.5 x 1 inches (35.56 x 13.97 x 2.54 cm)
Featherweight, aircraft grade aluminum
1 lbs. (0.45 kg)
Includes soft case: 15 x 8.5 x 3.5 inches (38.1 x 21.59 x 8.89 cm) 1.5 lb (0.68 kg)
36 inches (92 cm) Pedaltrain's professional grade adhesive backed hook-and-loop for securing pedals
Assortment of zip ties for organizing and securing cables
Condition: These are brand new, fresh from the factory. You're purchasing from an authorized PedalTrain dealer.