Description
PedalTrain BRKT-1 Mounting Bracket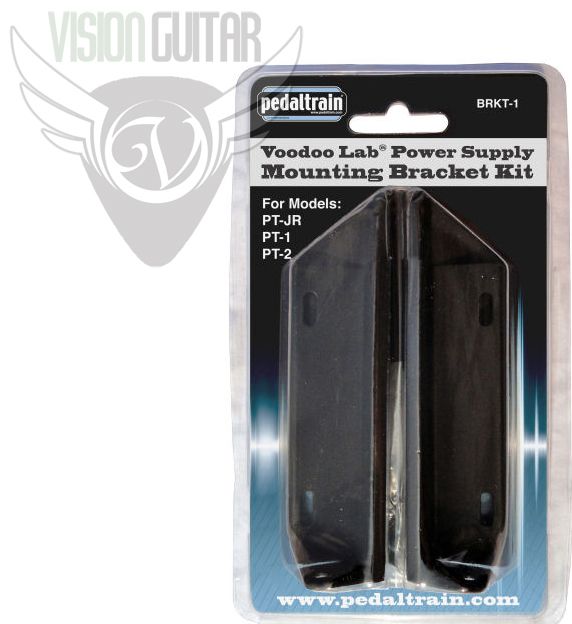 Specially designed mounting brackets kits for all Voodoo Lab Pedal Power Supplies. Includes one set of mounting brackets, screws, and illustrated installation instructions. Allows you to mount any Voodoo Lab power supply or BBE Supa-Charger underneath the Pedaltrain JR, Pedaltrain 1, or Pedaltrain 2 pedalboard.
Pedal Train BRKT-1 Features:
Mounts all Voodoo Lab Power Supplies underneath PT-JR, PT-1, and PT-2
For post-2008 PedalTrain pedalboards only
Condition: These are brand new, fresh from the factory. You're purchasing from an authorized PedalTrain dealer.