Description
Palmer Audio Tools PFFX 2-channel Loop Switcher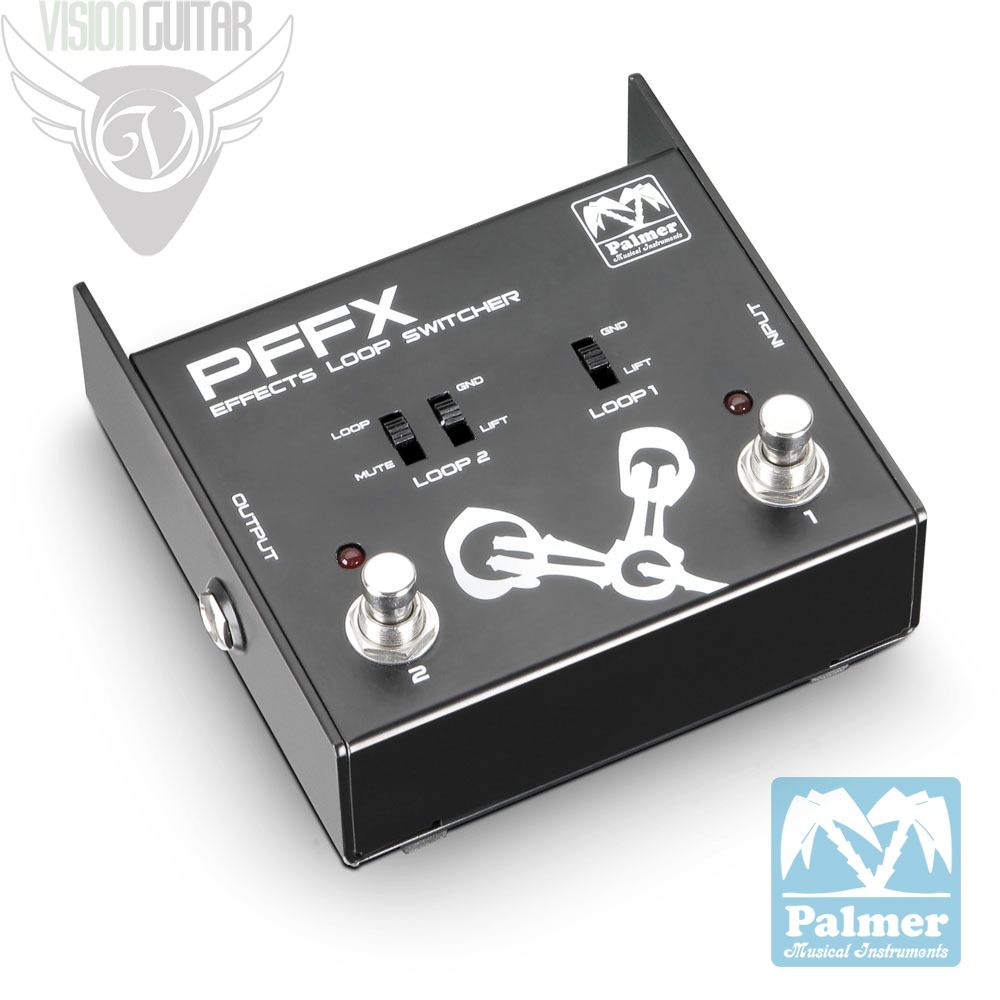 The Palmer PFFX allows you to individually switch on or off two effect loops, or connect both in series and thus supports customised set-ups, e.g. for rhythm and solo sounds. For the FX 2, a mute function for connecting a tuner can be selected and a ground lift switch helps to avoid ground loops. The PFFX can also be inserted in the effects loop of an amplifier. The flexible true bypass pedal is completely passive; for using the LED displays, a 9V block battery or an AC adapter with negative internal contact such as the Palmer PW9V are required.
Features:
Product type: loop switcher
Type: 2-channel
Switching function: output switcher, input switcher
Inputs: 3
Input connectors: 6.3 mm Jack
Outputs: 3
Output connectors: 6.3 mm Jack
Transformer isolated outputs: no
Indicators: Loop On/Off
Controls: mute, Channel switch, ground lift
Operating voltage: 9 V DC power supply
Current draw: 0.04 A
Cabinet material: sheet steel
Cabinet surface: powder coated
Width: 120 mm
Depth: 120 mm
Height: 65 mm
Weight: 0.7 kg
Features: True bypass
Condition: This unit is brand new, fresh from the factory. Vision Guitar is an authorized Palmer Audio Tools dealer.