Description
Faber Un-Notched Bridge Saddles – Set of 3 – Nickel Plated Brass (3120)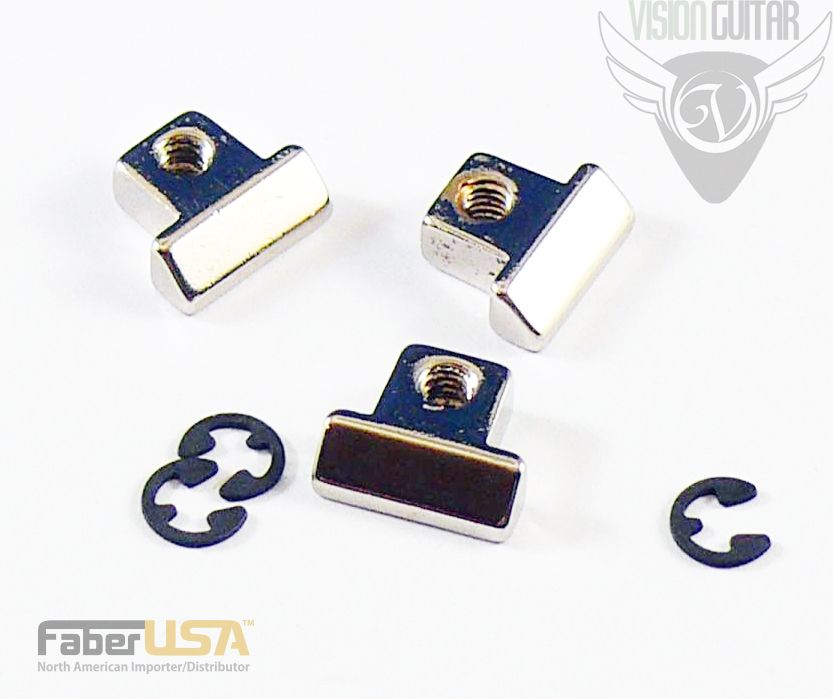 Replacement saddles, WITHOUT notches, for all Faber® bridges that have removable saddles. Sold in sets of 3. Includes extra retaining rings, in case of damage or loss while changing saddles. For Faber® bridges only – will not fit other bridges!
Features:
For Faber® Bridges Only
Use when off center notches are needed
Nickel Plated Brass
Sold in sets of 3 and includes new retaining clips
Condition: These are brand new, fresh from the factory. You're purchasing from an authorized Faber dealer.