Description
MXR M269SE Carbon Copy® Bright Analog Delay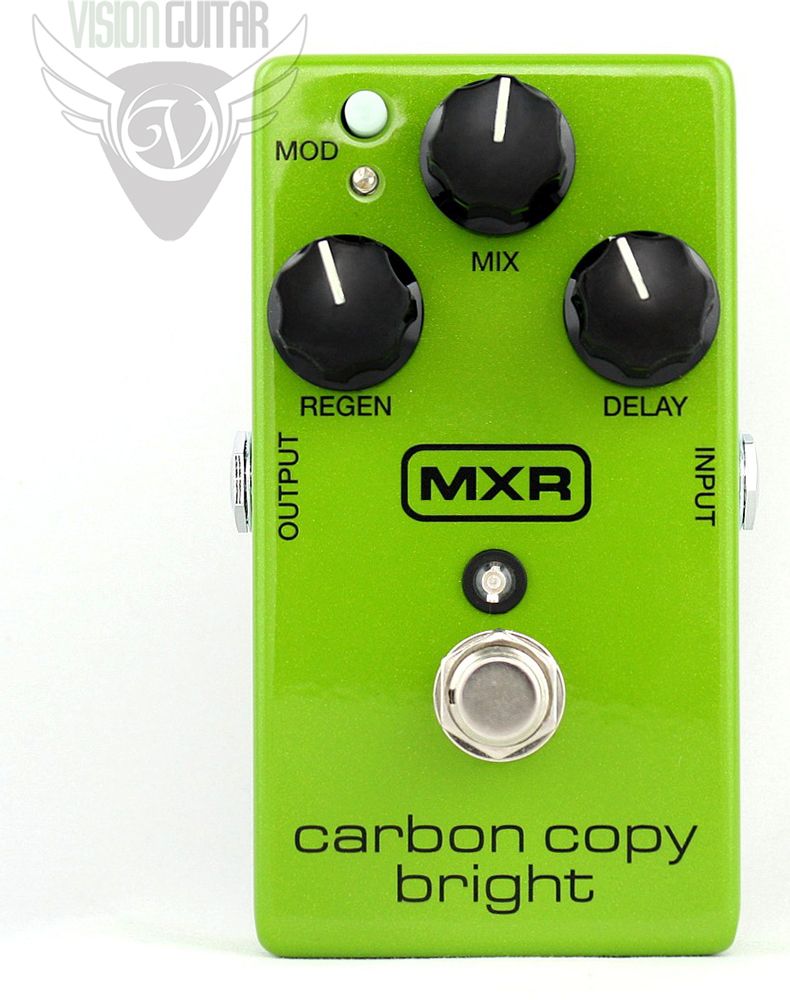 The Carbon Copy Bright Delay has everything that the standard Carbon Copy Delay is revered for, but it's been tuned for a brighter sound. Where the standard version repeats have a dark, mellow wash, the Bright's repeats are more defined with a distinct vocal quality. The two sounds are great companions—we saw to it that they play nicely together. Engage the modulation section, and your repeats will sing with shimmery beauty as strummed chords ring out even longer than before.
With 600 milliseconds of delay time, an enhanced frequency range, a vibrant delay path and true bypass switching, the Carbon Copy Bright Analog Delay is for players who've been searching for an all-analog delay with a more present and articulate tonal palette.
Features:
Rich, all-analog delay
Specially tuned for a brighter sound
Up to 600 milliseconds of delay time
Modulation controls emulate tape echo tones
Bucket-brigade technology
Condition: These are brand new, fresh from the factory. You're purchasing from an authorized MXR dealer.