Description
Milkman Sound One Watt Mini Amplifier – Blonde Tolex w/Oxblood Front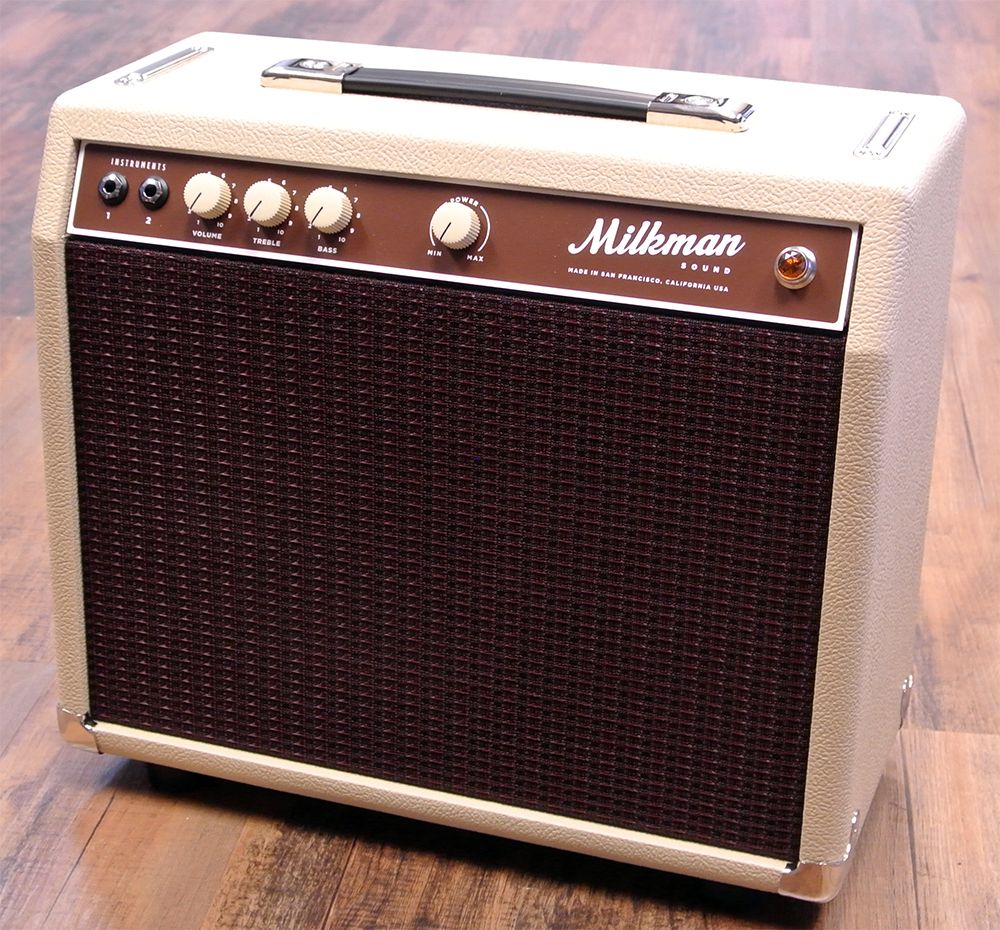 The new One Watt amplifier is the most simple Milkman amplifier to use. Three knobs to control volume treble and bass, and a fourth to set the power level for the output. Easy and done! Got a lot of pedals and need to play at home, during worship, or in studio? This is your little secret weapon.
Many guitar players have come to the same realization over the years: if you want a huge guitar sound in the studio, you need to use a small amp! The One Watt is a stunning example of what a small amplifier can sound like. Its got extended headroom, Class A single ended crunch, and plenty of touch sensitivity from the 5Y3 tube rectifier.
Like all Milkman amplifiers, the One Watt is hand wired onto a turret board with Mercury Magnetics transformers and Jupiter Capacitors.
One Watt Features:
Blonde Tolex w/Oxblood Grillcloth
WATTAGE: 5W Class A
SPEAKER: 10" Ceramic Jupiter Speaker, 8 ohm
EFFECTS: Voltage Controlled Power Scaling
DIMENSIONS & WEIGHT: 17″ W x 14″ H x 7″ D 18lbs
Condition: This unit is brand new fresh from the factory. Vision Guitar is an authorized Milkman dealer!