Description
Milkman Sound 40W Pedal Steel Mini Amplifier – Custom Brown Tolex & Reverb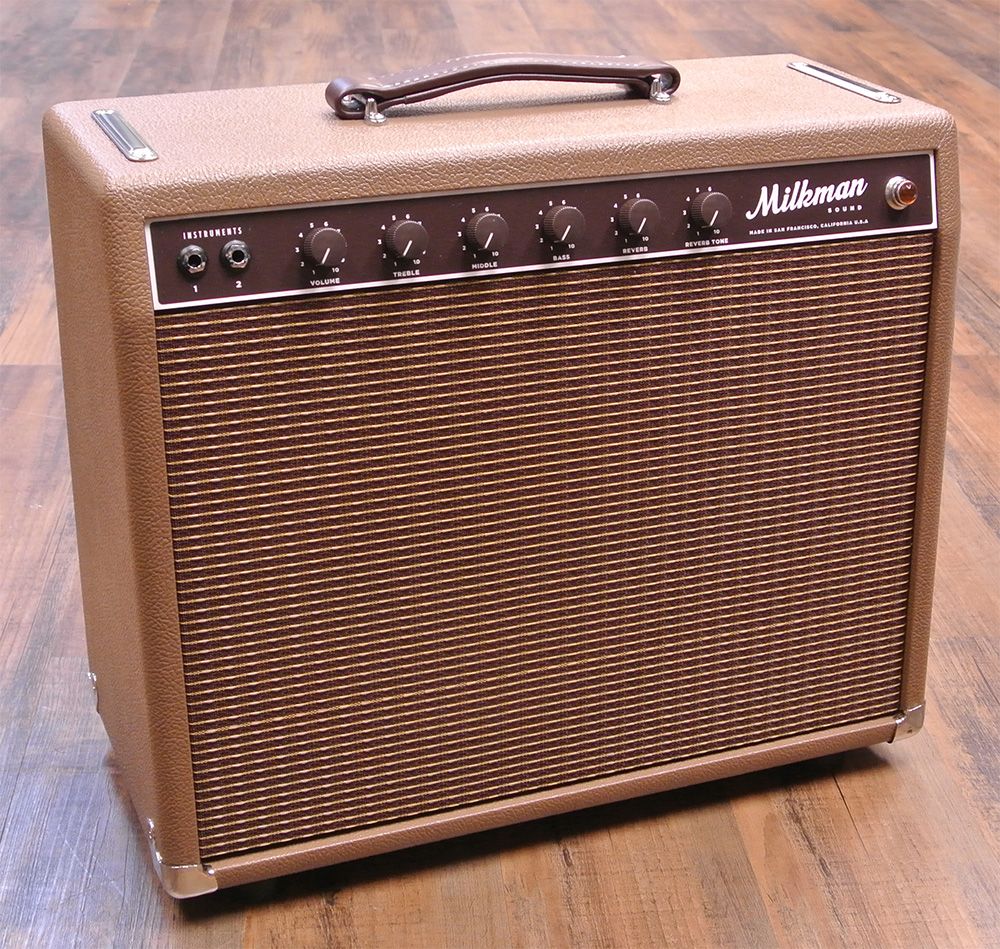 Big steel tone in a lightweight package. 40 watts, 35 pounds in a 12″ Combo: The Milkman "Mini" has finally arrived. This is the most power I could fit into the smallest and lightest package without compromising tone or quality. Tube reverb, Telonics speaker… the mini is your secret weapon!
This is a compact lightweight version of the Milkman 85W Pedal Steel Amplifier. Boasting 40W, the amp has half the power – nearly half the weight – but the same full tone as its big brother.
Like all other Milkman amplifiers it is hand wired using the finest possible components available. The 12″ Combo weighs 35lbs and is the same size as a Princeton Reverb®!
This is the first amplifier that I designed around a speaker – that speaker is the lightweight Telonics Neo speaker which was designed specifically for steel guitar. What a great match for a tube amplifier designed specifically for steel guitar! This combination has the sparkle and depth you are looking for with both E9 and C6 tunings. Its just a tad bigger than your steel seat and might even weigh less!
40w Mini Features:
Custom Blonde Tolex with Oxblood Front
Volume, Treble, Mid, Bass controls
Reverb Tone and Depth Controls
Rear mounted Power and Standby switch
Optional tube buffered Effect Loop
40W Class AB Push Pull Amplifier
Hand Wired in USA with Cloth Wire
12″ Combo
Deep 2 Knob Tube Reverb System
Custom EQ
Mercury Magnetics
Jupiter Capacitors
We have both Telonics Neo (perfect for pedal steel) or Jupiter (perfect for guitar) speakers depending on your application.
NOS Allen Bradley Resistors Throughout
Turret Board Construction
Rear Adjustable Fixed Bias
35lbs for 12″ combo
Dimension: 20″x16″x10″
Weight: 35 lbs
Condition: This unit is brand new fresh from the factory. Vision Guitar is an authorized Milkman dealer!