Description
Lindy Fralin Hum-Cancelling Jazzmaster Pickup Set – Alnico Rods – White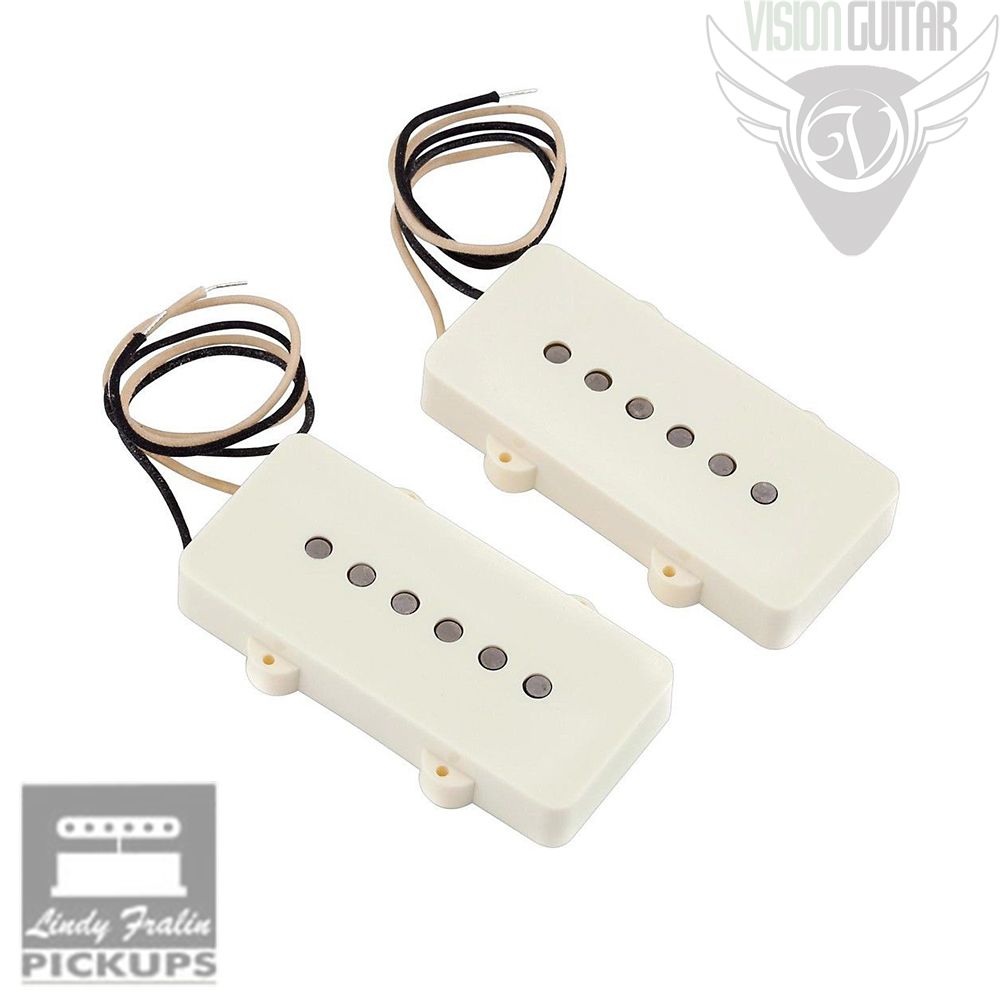 Lindy Fralin pickups offer the best overall tone available. If your looking for chime and warmth, these handwound pickups are the best you can obtain. Made of the highest quality components, you will be hard-pressed to find a better sounding pickup.
Our Hum-cancelling Jazzmasters are taller and may require removing some wood under the neck pickup. These are hum-cancelling and fully potted. Custom orders and quantities are available. Just ask!
Features:
Hum-Cancelling
Alnico rods
Wax potted
Stock Wind
Condition: This unit is brand new, fresh from the factory. You're purchasing from an authorized Lindy Fralin Pickups dealer.