Description
Fralin P-90 Soapbar Pickup Set – 5% Underwound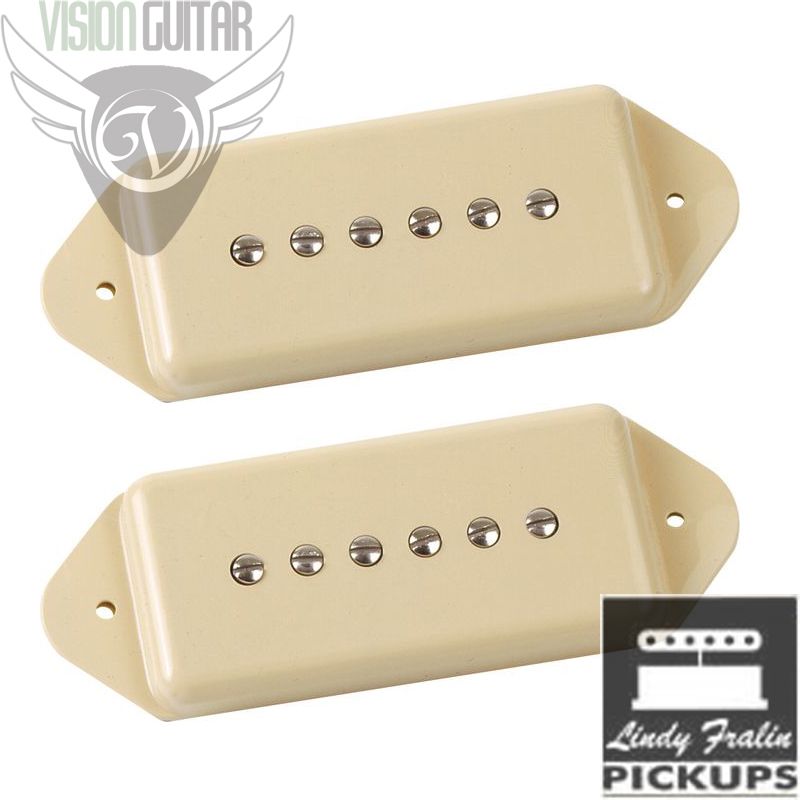 Lindy Fralin pickups offer the best overall tone available. If your looking for chime and warmth, these handwound pickups are the best you can obtain. Made of the highest quality components, you will be hard-pressed to find a better sounding pickup.
Gibson's classic single coil is known for big mid-range when used clean, and chainsaw grind when pushing an amp hard. This pickup set comes with adjustable poles, ALNICO bar magnets, and black soapbar covers. Custom orders and quantities are available. Just ask!
Fralin P-90 Set Features
Adjustable poles
ALNICO bar magnets
Braided Shield Jacket
Dogear covers in Cream
Wound 5% under stock
Condition: This unit is brand new, fresh from the factory. You're purchasing from an authorized Lindy Fralin Pickups dealer.