Description
JHS Pedals Hand Painted Charlie Brown Overdrive Pedal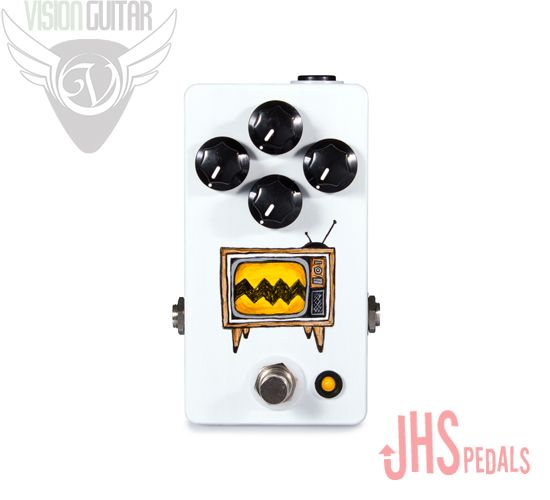 If you've ever heard an original Marshall JTM45 than you know why it's the voice of classic Rock & Roll. The classic JTM45's are loaded with warm, rich character that makes a Stratocaster sing and a Les Paul scream. Our Charlie Brown is voiced to transform any good amp into a living, breathing replica of the tone that built an era. After playing this pedal most people say, "Where has this been my whole life?"
With the gain below 50% it is a low grit overdrive that even Hendrix would be proud of. When you get into the upper half of the gain knob you will find a new world of natural, crunchy bite that just can't be found anywhere else. Max it out and you will be in high gain, overdrive heaven. The Presence knob lets you roll of the perfect amount of shimmer for an unprecedented compatibility with almost any amp. This unit can cover a lot of ground and we can almost guarantee that you won't be adding this one to your "unusable dirt box list" that you've accumulated over the years.
This pedal requires standard 9V DC Negative power, consumes less than 100mA, and measures 2.2″x4.3″x1.5″
Condition: This unit is brand new, fresh from the factory. Vision Guitar is an authorized JHS Pedals dealer.