Description
Graph Tech TUSQ XL Sleek String Trees (Pair)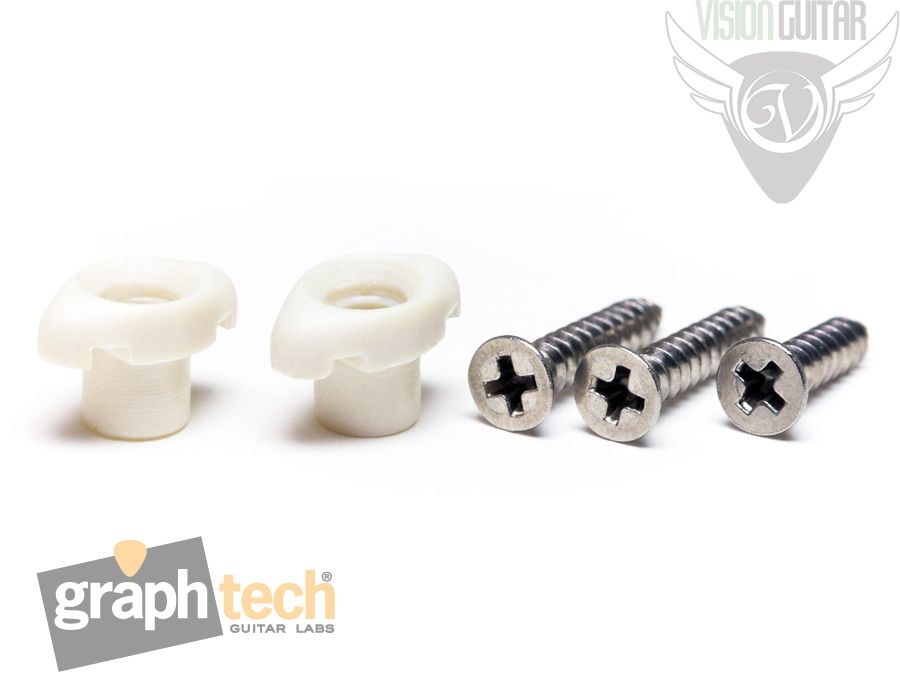 The PQL-7004-00 is a perfect option to upgrade the string retainers on your guitar. They will fit on any guitar that uses string retainers and will help improve the tone and tuning performance of your guitar.
TUSQ XL is engineered from the same material as TUSQ and is impregnated with PTFE which is five times more slippery than graphite. It has all the tonal benefits of TUSQ, bringing out the hidden harmonics of your guitar all while drastically improving tuning performance.
Condition: This unit is brand new, fresh from the factory. You're purchasing from an authorized Graph Tech dealer.