Description
Fulltone 3PDT Footswitch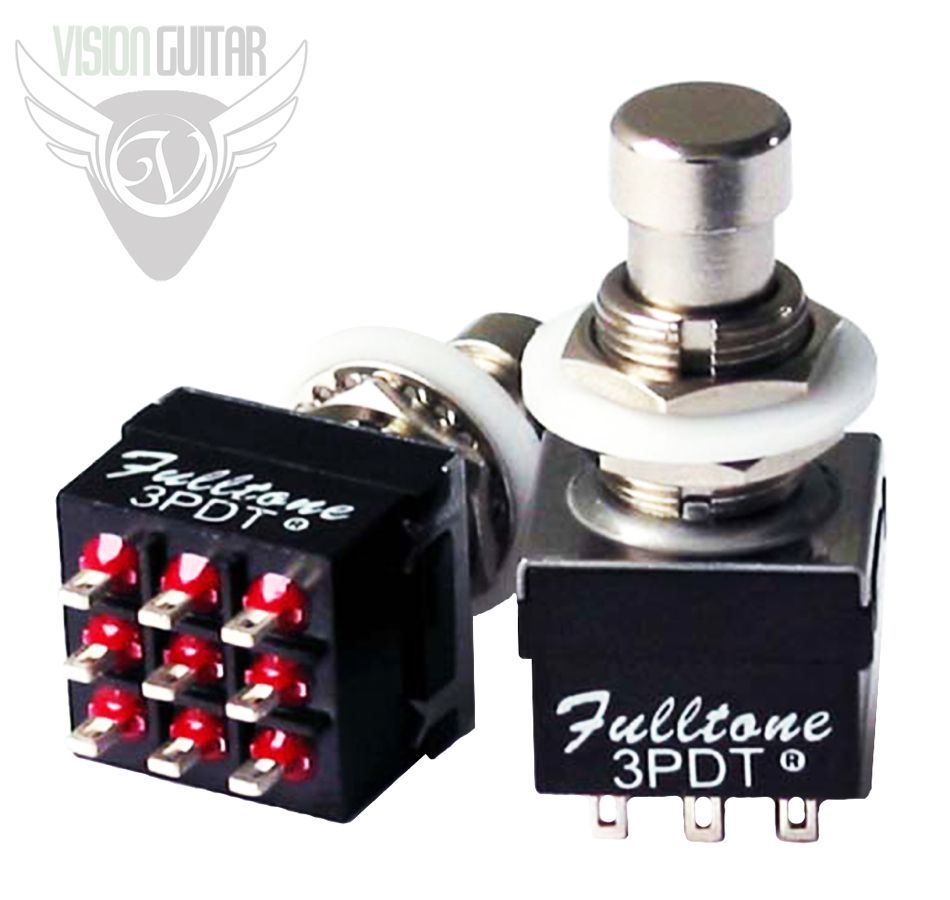 15 years ago Fulltone designed and started manufacturing the best 3PDT switch money can buy. They did it because the available 3PDTs were of poor quality. The rest of the world has copied the look of the Fulltone 3PDT, but they have not copied the construction or quality!
All others use a plastic body… plastic and heat don't mix. Apply some heat while soldering wires and the terminals come loose resulting in either immediate or eventual FAILURE. The Fulltone is Bakelite, it doesn't melt. All other switches use a plastic internal plunger! Plastic flexes, especially if there is a 200-lb person with army boots on top of it. The plunger collapses and pops right out of its socket. The Fulltone switch has a plunger made out of metal. These aren't cheap but if failure isn't an option then these are the only choice.
Condition: This unit is brand new, fresh from the factory. Vision Guitar is an authorized Fulltone Custom Shop dealer. The image shows various angles but the switches are sold individually.