Description
Faber ESWKIT Import Studs – Aged Nickel Finish – 3552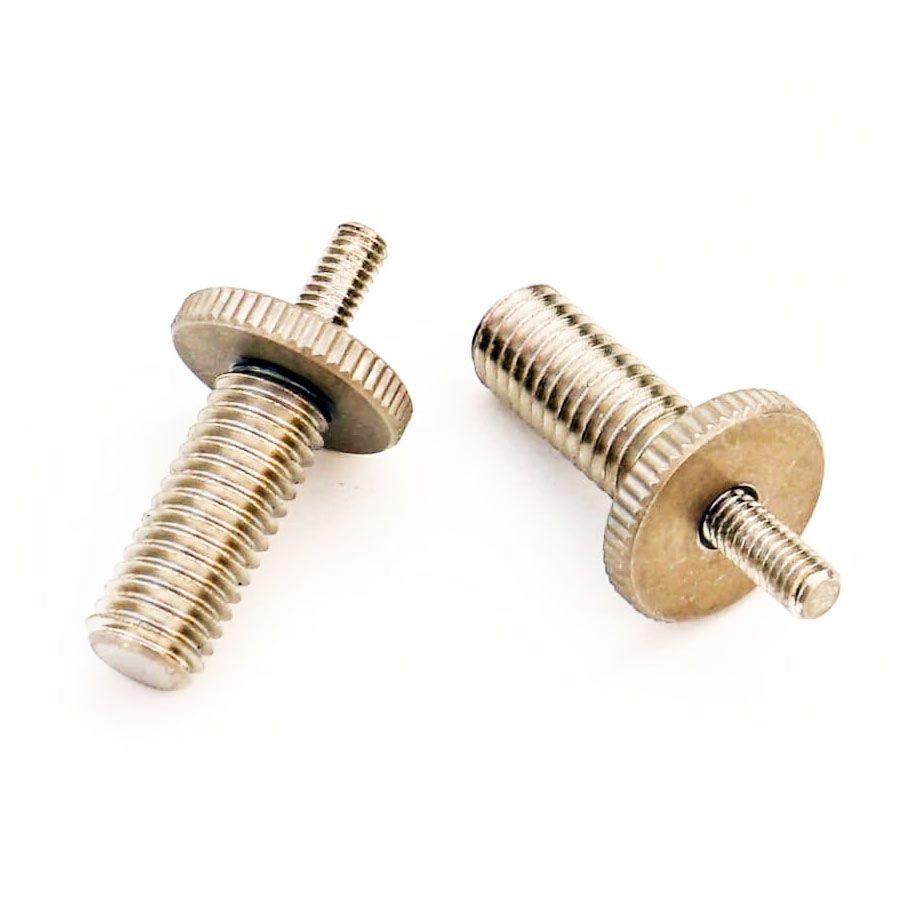 Replacement bridge studs for Epiphone and other non USA made guitars. Works with Faber® ABRM or Tone-Lock™ Bridge. Simply remove & replace existing studs – no modifications necessary!
Features:
Material: Studs, Steel, plated; Thumbwheels, Brass, plated
Weight, pair: .775 oz./21.97g
Overall length: 1.26″/32.1mm
Lower portion: Thread pitch – 8M x 1.25; Length – .776″/19.7mm
Upper portion: Thread pitch – 4M x .7; Length – .36″/9.2mm
Thumbwheels: Diameter – .63″/16mm; Thickness – .11″/2.8mm
Condition: These are brand new, fresh from the factory. You're purchasing from an authorized Faber dealer.