Description
Faber ABR-1 Style Bridge Posts (US 6-32) Gold Finish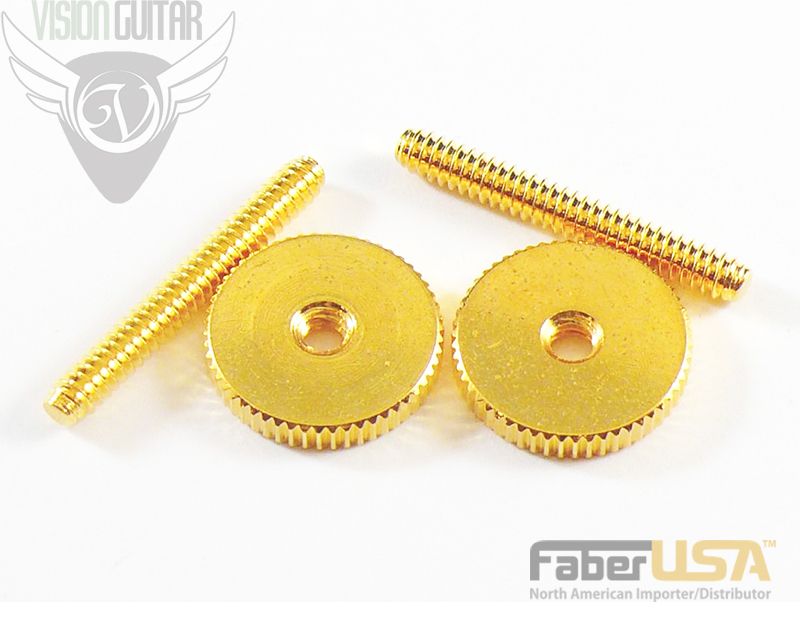 Faber® ABR-1 Style bridge studs and thumbwheels are a great choice for new builds, where vintage specs are important. Studs are the finest quality German steel. Thumbwheels are brass, with nickel or gold plating.
Features:
New builds, where vintage accuracy is desired
Material: Studs, Steel, plated; Thumbwheels, Brass, plated
Weight, pair with thumbwheels: .397 oz./11.25g
Stud length: 1.18″/30mm
Stud diameter: .132″/3.35mm
Thread pitch: 6-32
Thumbwheels: Diameter: .63″/16mm, Thickness: .109″/2.77mm
Condition: These are brand new, fresh from the factory. You're purchasing from an authorized Faber dealer.