Description
EWS Wah Board – Vox Wah Version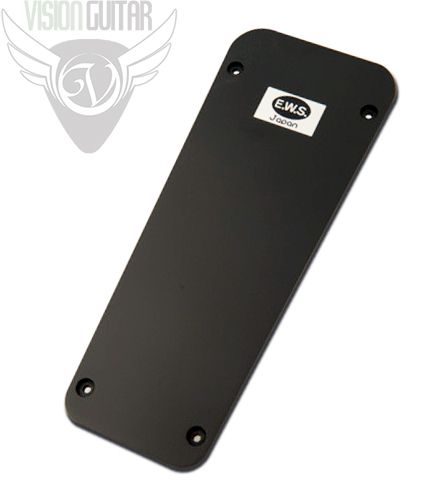 Because of the Wah Pedal's rubber feet, it was difficult to mount it securely to the pedal board.The Wah Board Special will relieve you of any stress associated with a poorly mounted wah!! There is no need to modify the Wah and the mounting method is simple. It mounts directly on top of the original bottom panel.Recessed screw holes provide a smooth surface for mounting. Now there's nothing protruding, rubber feet or screws, to get in the way of the wah adhering solidly to the pedal board.
Features:
Vox wah version (Newer Vox with AC Jack)
Helps avoid loosely mounted wah pedals!
Solid, excellent design
Condition: These are brand new, fresh from the factory. Vision Guitar is an E.W.S. Pedals authorized dealer.