Description
EVH Limited Edition Frankenstein Chrome Humbucker Guitar Pickup!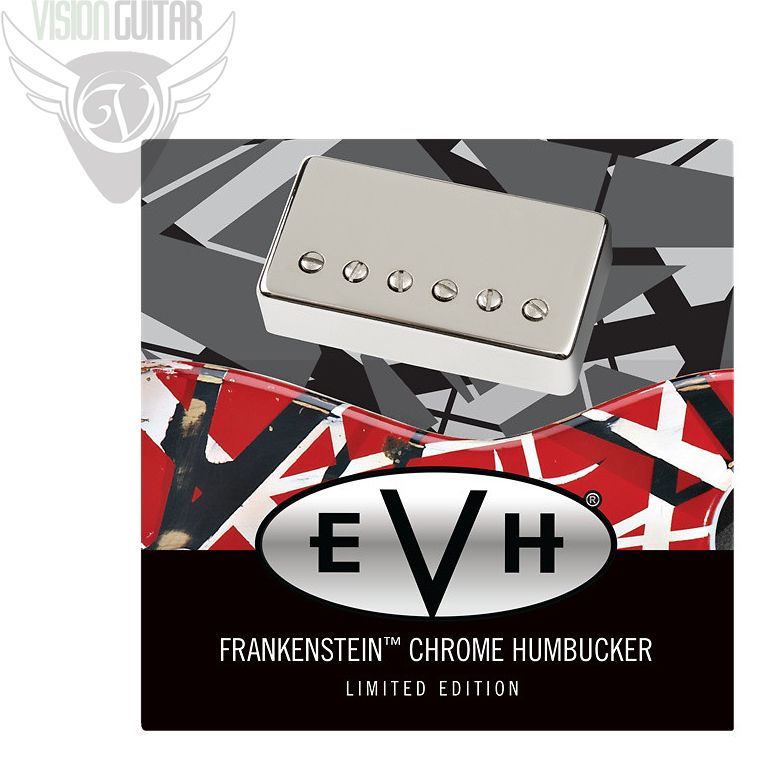 The EVH Frankenstein humbucker pickup instantly gives you classic Eddie Van Halen guitar tone. Superhuman chops aside, Eddie forged his unmistakable sound through incessant tinkering with guitar parts and pickups. Eddie experimented so much, in fact, that his main guitar – a mishmash of disparate parts – became known worldwide as "Frankenstein." A direct replacement for all standard humbucking pickups, the Frankenstein humbucker lets you nail Eddie's classic tone: stinging, singing highs, snarling mids, fat brown sound and all. Equip your axe with legendary Eddie Van Halen tone, with the EVH Frankenstein humbucker.
Features:
Genuine EVH Part# 022-2136-100
Nail Eddie's tone!
Direct replacement for all standard humbucking pickups
A hip alternative to "usual suspect" replacement humbuckers
Chrome cover
DC resistance: 14.4k
Condition: These are brand new, fresh from the factory. Vision Guitar is an authorized EVH dealer!