Description
Dunlop BD95 Billy Duffy Cry Baby® Wah Pedal – 2 Inductors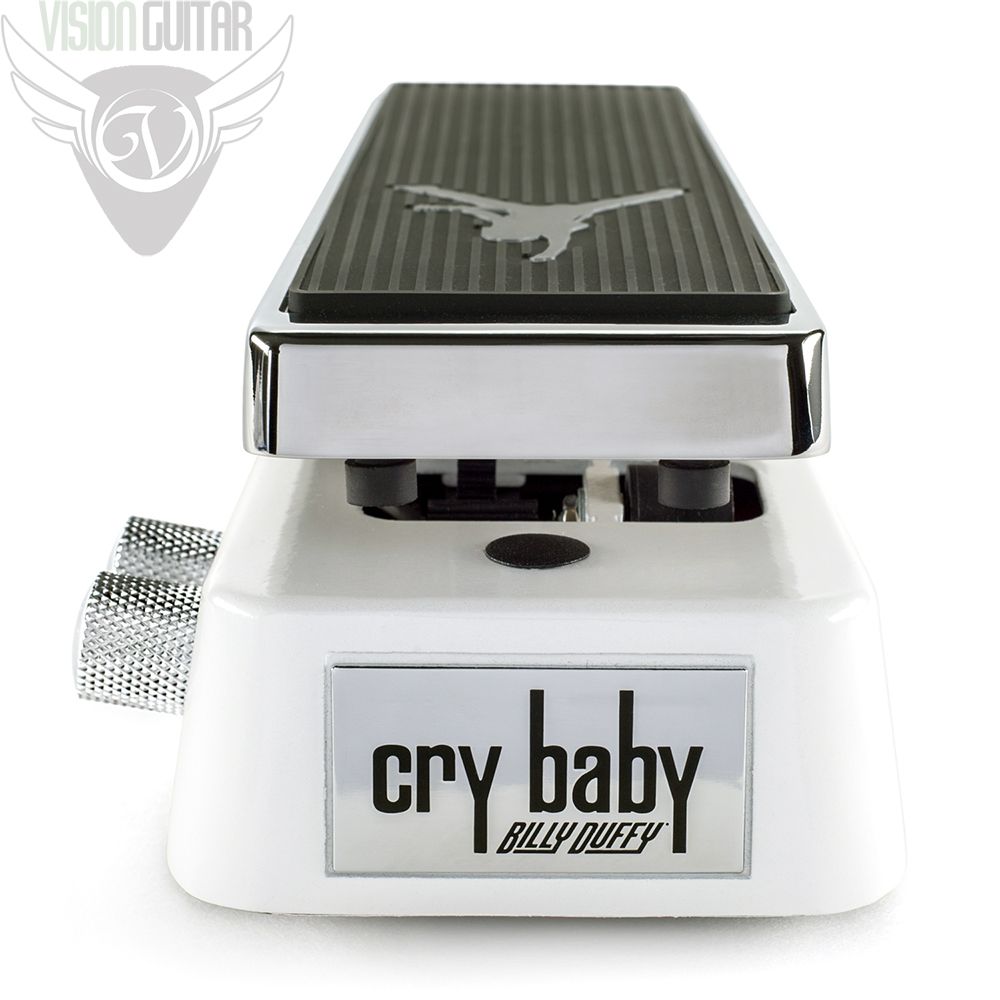 The Billy Duffy Cry Baby® Wah combines two different inductors in a single housing so you can change between modern 95Q and vintage wah sounds on the fly, selectable via a kickswitch on the side of the pedal with LED indicators to show which mode is active. This wah features convenient auto-return switching—so you can step in and out during riffs and solos—with an internal control to set the bypass delay when you lift your foot. Two more internal controls adjust the toe-down frequency of both wah modes.
Features:
Two different wah circuits in a single pedal, selectable via kickswitch
Vintage mode uses custom inductor designed just for Billy Duffy
95Q mode features Volume and Q controls
Internal trimpots to set toe-down frequencies for each mode
Condition: These are brand new, fresh from the factory. You're purchasing from an authorized Jim Dunlop dealer.