Description
Diago Gigman Hardcase Pedalboard – 24″ x 12″ (600mm x 300mm)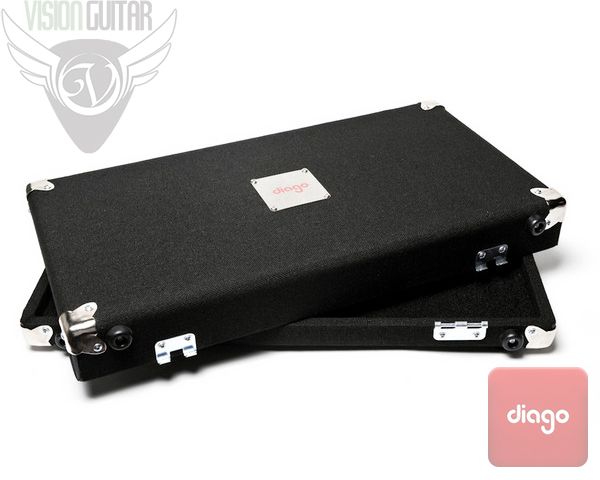 Diago Pedalboards combine a lightweight and roadworthy pedal board and hard case, making them ideal for transporting your gear between home, gigs and practices. It makes set-up and take-down quick and easy, and is great for storing your pedals at home, so that they can be neatly hidden away from your other halves.
Nothing comes close to the protection a true hardcase offers. 1/2″ eastern plywood and dense foam padding inside the lid keep your pedals protected from the rigors of the road – impact, scratching, dirt & moisture.
We wrap our 1/2″ thick eastern plywood pedalboards in an attractive and super-durable polyweave skin, to keep the board looking great for a lifetime. We fit our boards with robust catches, high-quality hinges and steel corner strengtheners, and use a through-bolted amp-style handle for a really solid feel. Each board is assembled by hand in our factory and undergoes strict quality control for consistently fantastic pedalboards.
Features:
Comes with 2m (6ft) premium pedalboard Velcro
23 1/2″ x 11 3/4″ (600mm x 300mm)
Weighs 4kg (8.8 pounds)
Condition: These are brand new, fresh from the factory. Vision Guitar is an authorized Diago dealer!